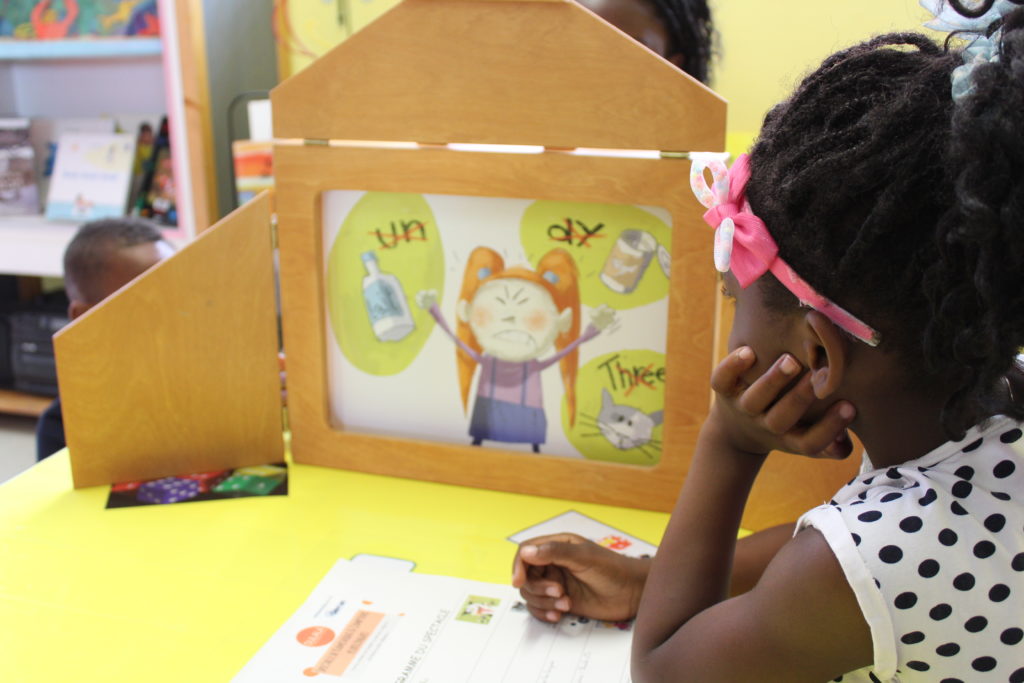 The resources in this section are intended for people who want to create a multilingual Kamishibaï, either as part of a Kamilala competition or independently. The participant guide (in English/ en français / em português / in italiano/ στα ελληνικα ) presents the multilingual Kamishibaï, its pedagogical stakes, the steps to create such a tool, and the integration of languages in the story. In addition, we have elaborated theoretical, practical and pedagogical documents on the formative aspects that a multilingual Kamishibaï project brings into play. These documents are based on real experiences and testimonies from different countries and social realities. The training experience and the testimonies of the participants in the competition of the University of Aveiro (Portugal), the Aristotle University of Thessaloniki (Greece), the autonomous region of the Aosta Valley (Italy), and the Dulala association, have contributed to the realization of these documents, written with the help of the University of Paris 8 (France). Along with their final product, each group participating in the competition provided a logbook that recounted the realization of a multilingual kamishibaï. This logbook made it possible to evaluate the satisfaction and the impact of the project for the participants and provided quantitative data (languages used, time spent on the project, type of structures represented, number of participating pupils) but also qualitative data (appreciations, personal testimonies, accounts of experience) which were the object of a critical and theoretical elaboration in pedagogical terms. These documents constitute a complementary tool to the above booklet, in order to guide the project supervisor in more formative aspects while relying on direct testimonies, which will allow an even broader and more complete vision of the plurilingual kamishibaï.
Organization of the documents
The documents have a specific format: one double-sided A4 sheet. In the intention of their creators, they are conceived as texts that can be downloaded independently, subject units that can be used separately, but which of course have a connection to each other. The common thread that unites them is represented by the pedagogical and intercultural interest that a kamishibaï project represents and by the fact that everything in the file is not conceived theoretically, but is based on concrete experiences of teachers or facilitators who have participated in the Plurilingual Kamishibaï Contest. The color assigned to each part, and nuanced, is an additional point of reference, as it helps to orient oneself in a possible choice. The reading of this file is meant to be approached according to one's requirements, desires and curiosities.




---
With the support of the International Organisation of La Francophonie