Dulala
France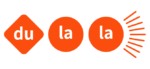 Dulala is a national centre for resources and professional training in multilingual education. Dulala initiated Multilingual Kamishibai Competition by lauching it first in France in 2015, expanding it to French overseas territories, and then to French-medium educational settings throughout the world in 2017.
The competition is open to all educational settings (schools, associations, youth centres, libraries…) that hosts children aged 3 to 15. Each year, a jury awards four prizes : 3-6 years-old ; 6-10-years-old ; 10-15-years-old ; and the jury's crush ! Members of the jury are professionals working in the fields of education, art, illustration, edition, Japanese culture and, of course, multilingualism. This project is supported by the Ministry of Culture (DGLFLF), la Fondation de France and the International organization of Francophonie.
Browse the "gallery" menu to view laureates from previous editions and the "resources" menu to check educational materials designed by Dulala a and inspired by our best kamishibais.
Kit de participation au concours
Informations pratiques
Conditions d'accès au concours
The competition is open to educational structures in metropolitan France and DROM COM as well as various structures of the French-speaking world (high schools and French institutes).
open to 3 age groups : 3-6 years / 6-10 years / 10-15 years
Date d'inscription :
September 30th 2022 - limited to the first 100 entries
Soumettre le projet :
To be sent by March 15th 2023, to : Dulala chez Mundo M, 47 Avenue Pasteur, 93100 Montreuil, FRANCE
Publication des lauréats :
June 2023
Territoire
France and French-medium settings