City of Geneva
Switzerland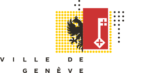 The development of the Language awareness program in the City of Geneva responds to the cultural and linguistic diversity of the Geneva population and is anchored in a vast project of inclusive education driven by values such as respect for diversity and tolerance.
This approach aims to foster in children a great curiosity for the languages of their immediate and distant environment. It is conducive to the acquisition of languages but does not aim at learning a particular language.
It is through various activities that children, with the support of early childhood professionals, will gradually feel at ease in multilingual and multicultural contexts. Languages are co-constructed and mutually nourished. From then on, the learning and consolidation of the common language, French, become evident and contribute to the broadening of the world view of all children while recognizing and promoting family resources.
The City of Geneva, through the Early Childhood Service, provides early childhood professionals with training in language awareness and also provides them with pedagogical tools such as a "language awareness kit" that help them develop activities and promote the languages of children and their families on a daily basis.
This edition constitutes the first participation in the multilingual kamishibaï contest by the City of Geneva!
Kit de participation au concours
Informations pratiques
Conditions d'accès au concours
The contest is open to all early childhood educational structures in the City of Geneva.
3 age categories are accepted : 1-2 years / 2-3 years / 3-4 years
Date d'inscription :
October 28th 2022
Soumettre le projet :
Please send us your plurilingual Kamishibai and your logbook before March 1st, 2023 (the specifications for sending can be found in the contest guidelines).
Publication des lauréats :
end of May 2023
Territoire
City of Geneva